On special offer
Our bestseller
PERU | mysterious taste from high mountain ranges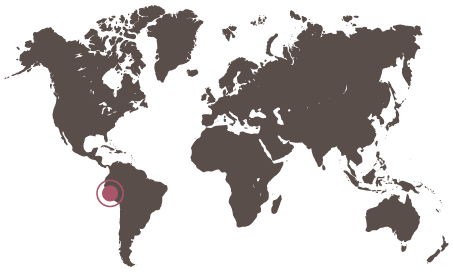 Wysokość upraw
1800-2000 m n.p.m.
Metoda obróbki
naturalna/ natural
Stopień palenia
średni +/ medium +
Wyczuwalne nuty


PERU Kawa Palona
Peru to trzeci co do wielkości kraj Ameryki Południowej. Uprawą roślin kawy zajmuje się już od XVIII wieku. 98% peruwiańskiej kawy pochodzi z drobnych gospodarstw rolnych.
Peru posiada doskonałe ukształtowanie terenu, co sprawia, że uprawiana w wysokich pasmach górskich kawa ma nieskazitelny i subtelny smak. Kawa PERU wyróżnia się pięknie ukształtowaną barwą, niską kwasowością i atrakcyjną kombinacją smaków.
Kawa PERU to zbalansowane espresso z nutami słodkich owoców oraz aromatem mlecznej czekolady.